HYUNDAI MOTOR DEMONSTRATES 'MOBILITY VISION' WITH HYPER-CONNECTED CAR AND SMART HOUSE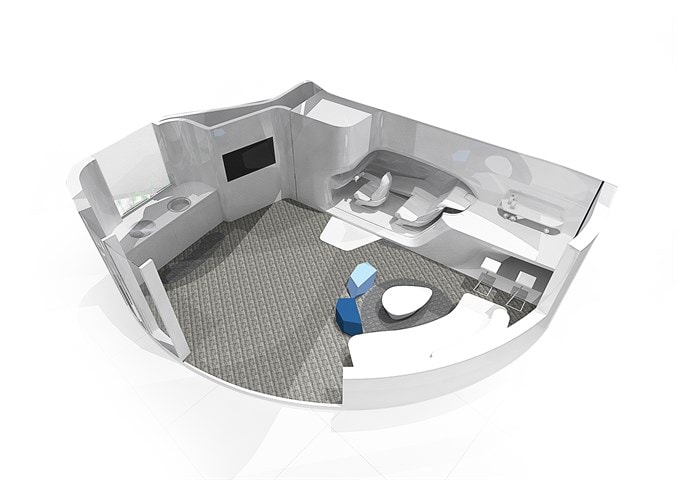 Jan. 4, 2017 - At the Consumer Electronics Show (CES) 2017 in Las Vegas, Hyundai Motor has revealed its 'Mobility Vision' concept that, in the future, will connect autonomous cars to living and working environments. Signaling the start of a new era, Hyundai Motor's Smart House technology blurs the line between mobility and living and working space, integrating the car into the daily lives of users.

HYUNDAI MOTOR LEADS PERSONAL MOBILITY REVOLUTION WITH ADVANCED WEARABLE ROBOTS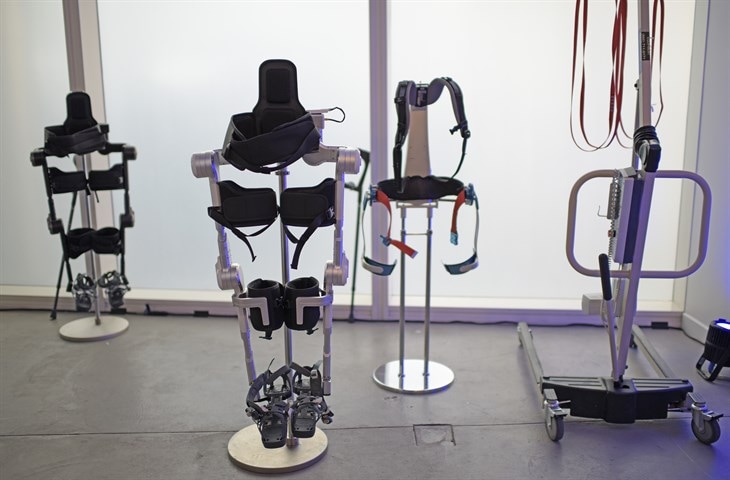 Jan. 4, 2017 - Hyundai Motor has revealed new wearable powered robots that will revolutionize the future of personal mobility. The latest innovations in advanced assistive medical, work and daily life exoskeletons are on show at the 2017 Consumer Electronics Show (CES) in Las Vegas, demonstrating Hyundai Motor's ambition to provide customers with personal mobility solutions and freedom beyond the automobile.

HYUNDAI MOTOR'S IONIQ SCOOTER CONCEPT PROVIDES FIRST AND LAST MILE MOBILITY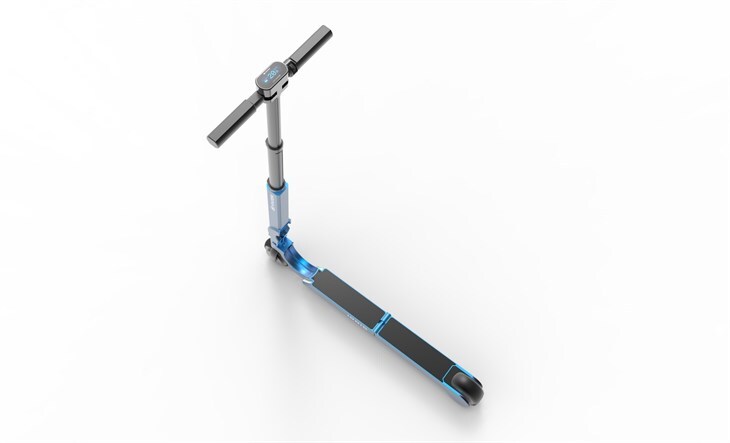 Jan. 4, 2017 - Hyundai Motor has shown its portable-mobility concept - IONIQ Scooter - at the 2017 Consumer Electronics Show (CES) in Las Vegas. The lightweight, electrically-powered scooter is stored in the front door of the IONIQ Electric and allows customers to continue easily to their final destination.

HYUNDAI COLLABORATES WITH GOOGLE ASSISTANT IN FURTHER CONNECTING HOMES TO CARS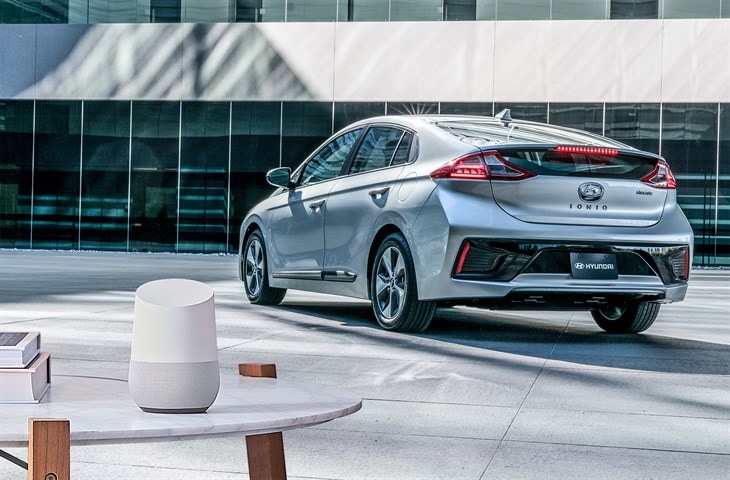 FOUNTAIN VALLEY, Calif., Jan. 3, 2017 - In an integration highlighting the increasing connection between cars and the home, Hyundai is demonstrating compatibility with the company's Blue Link Agent for the Google Assistant. The integration, which Hyundai will be demonstrating at Pepcom's Digital Experience prior to the Consumer Electronics Show (CES®) on January 4, allows control of various functions of a Hyundai vehicle with simple voice commands. These commands include "Ok Google, Tell Blue Link to start my Santa Fe and set the temperature to 72 degrees", "Ok Google, Tell Blue Link to send the address of the Mandarin Oriental, in Las Vegas to my Sonata", and "Ok Google, ask Blue Link to lock my car".

HYUNDAI WINS TWO 2016 GOOD DESIGN™ AWARDS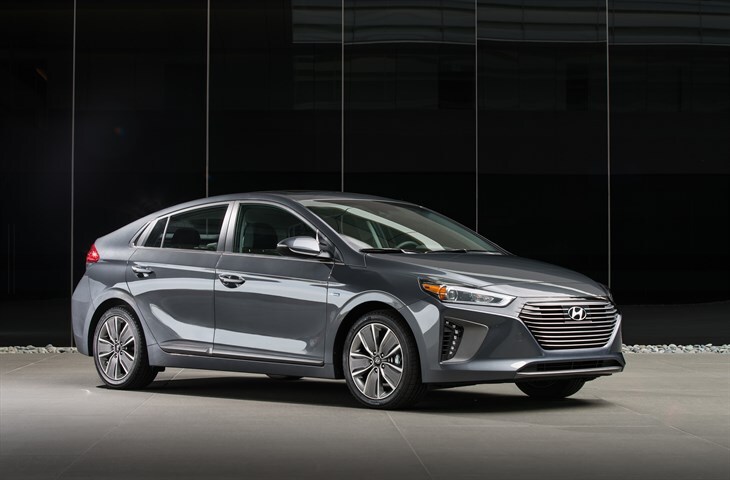 FOUNTAIN VALLEY, Calif., Dec. 23, 2016 - Hyundai today announced that the Ioniq and Vision G Concept earned 2016 GOOD DESIGN™ Awards from the Chicago Athenaeum: Museum of Architecture and Design and the European Centre for Architecture Art Design and Urban Studies. The GOOD DESIGN™ awards celebrate designs that are anything but ordinary, and this marks the second consecutive year that Ioniq has received this honor.

HYUNDAI ACCENT ADDS VALUE EDITION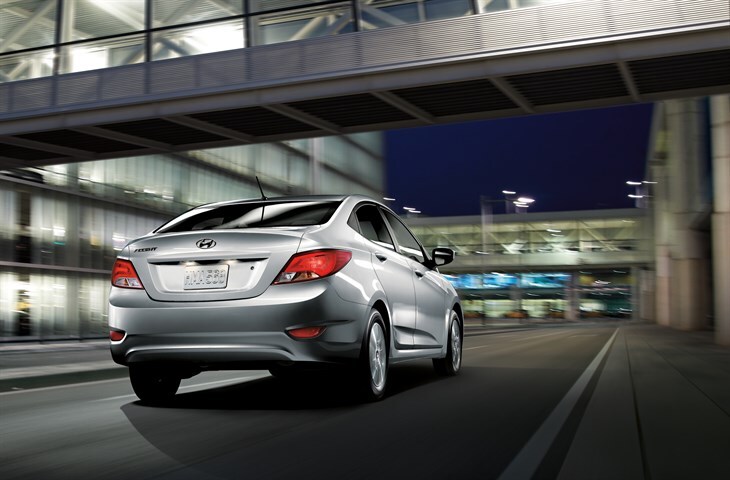 SUPERIOR TOWNSHIP, Mich., Dec. 2, 2016 - A Value Edition comes to the already economically priced, feature-laden Accent for the 2017 model year. At just $16,450, the Value Edition costs but $705 more than the base Accent with 6-speed automatic transmission, yet includes several desirable features. Now the Accent crams even more content into its small-on-the-outside, commodious-on-the-inside, IQS-segment-winning shell.

HYUNDAI MOTOR COMPANY INTRODUCES NEW AUTONOMOUS IONIQ CONCEPT AT AUTOMOBILITY LOS ANGELES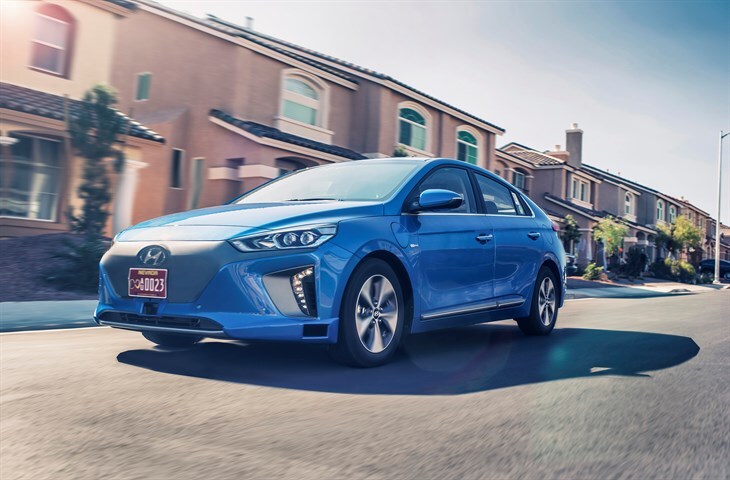 LOS ANGELES, Nov. 16, 2016 - Hyundai Motor Company announced the introduction of the Autonomous IONIQ concept during its press conference at Automobility LA (Los Angeles Auto Show). With a sleek design resembling the rest of the IONIQ lineup, the vehicle is one of the few self-driving cars in development to have a hidden LiDAR system in its front bumper instead of on the roof, enabling it to look like any other car on the road and not a high school science project.

HYUNDAI ADDS BLUE LINK SKILL FOR AMAZON ALEXA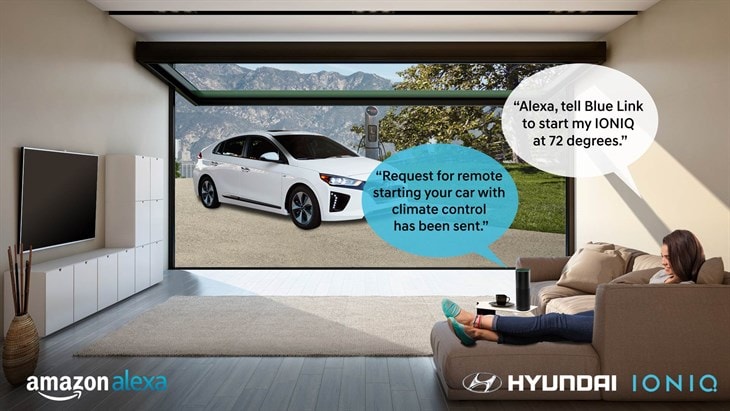 FOUNTAIN VALLEY, Calif., Nov. 15, 2016 - Hyundai becomes the first mainstream automaker to connect cars with homes using Amazon Echo and its new Blue Link® skill for Amazon Alexa. Starting today, Hyundai owners have the convenience of locking, unlocking and remote starting their vehicles from the comfort of their couch, kitchen or bedroom using voice commands. The new Blue Link skill for Amazon Alexa is available across Alexa-enabled devices and Hyundai vehicles equipped with the second generation of Blue Link.